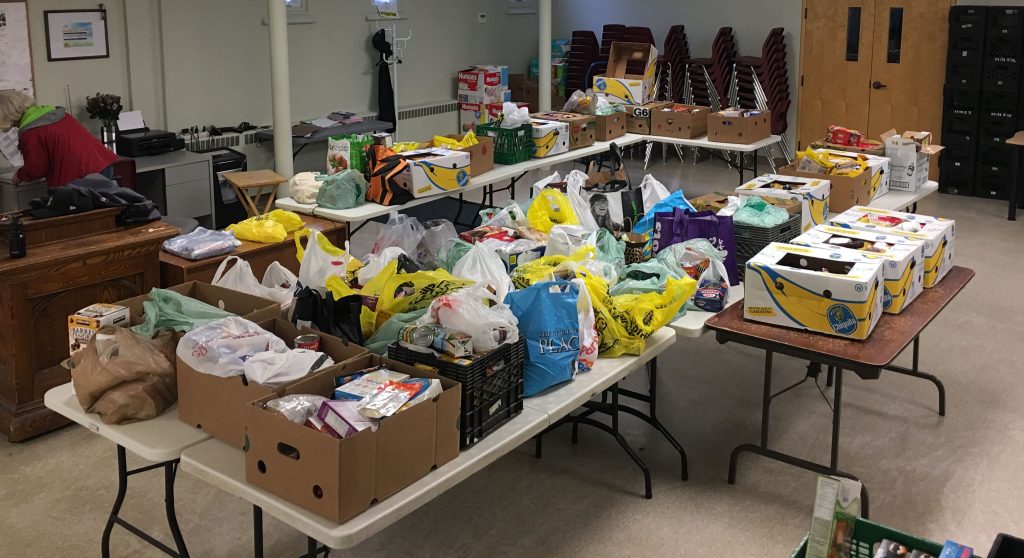 The final tally is in and Birch Cliff came out strong at our annual Community Fireworks and Multimedia show on the May long weekend.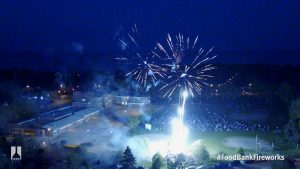 Food donations were so plentiful they filled up our entire sorting area! Typically about 1/8 to 1/4 of this area will be filled from an individual food drive or donation. But that's not all – sponsorship and donations totalled almost $4,000! Our previous record from this event was $900 – it goes without saying we're flattered but not surprised Birch Cliff cares so deeply about feeding our neighbourhood's hungry.
The Community Fireworks and Multimedia show began in 2011 as a small gathering but quickly became a community favourite. Over 1,000 Birch Cliffers filled Birch Cliff Public School's park for the show. The 2018 iteration will happen on May 20 with a rain date scheduled for May 21.