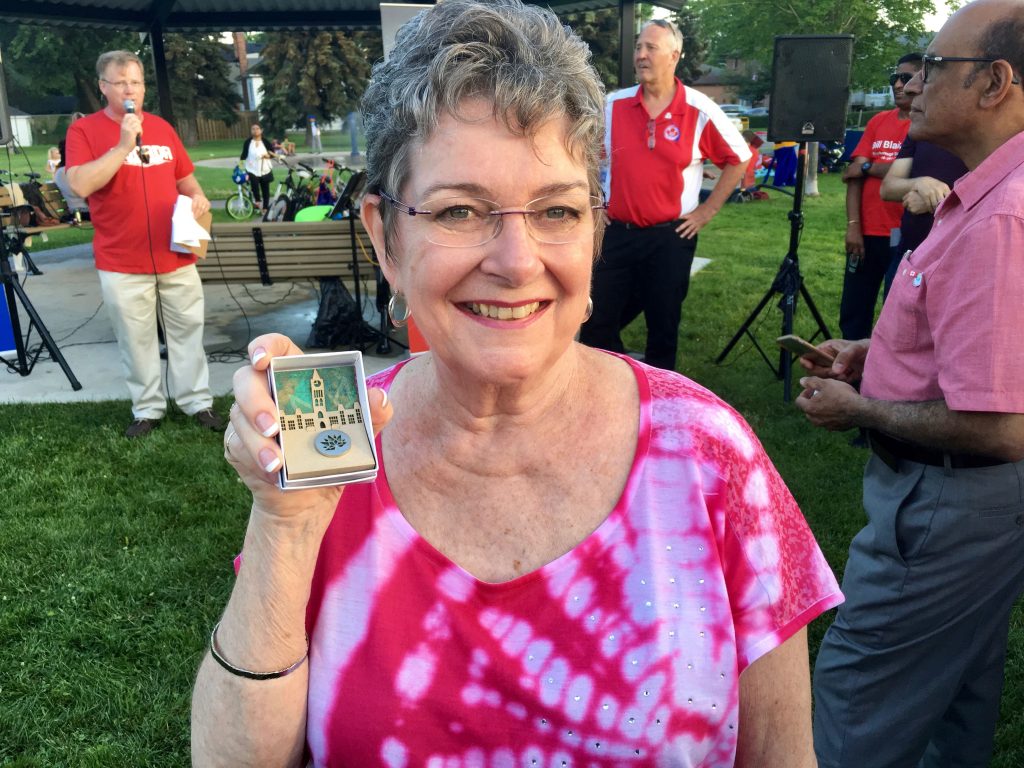 In addition to celebrating Canada's 150th birthday, Scarborough Southwest Member of Parliament Bill Blair, presented awards to community members who have distinguished themselves through their volunteer service.
Among the recipients was The Bluffs Food Bank president, Gail Barkic. Having served as the food bank's president since its inception in 2003, Barkic was flattered to be named an award winner but was quick to put the attention back on the food bank.
"When we opened our doors in 2003, we served 24 families," she said. "Since then the need has grown and we're now serving over 320 families a week and there is no sign of that number reducing. There is an immediate need in the Bluffs to ensure everyone has access to three nutritional meals a day and we need your help."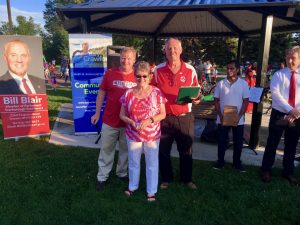 Made with copper from the original roof from the currently under renovations parliament buildings in Ottawa, Blair chose to recognize Barkic for her significant contribution towards providing an essential service in Scarborough Southwest.
Barkic's efforts have been recognized before. In 2013 she was awarded the Queen Elizabeth II Diamond Jubilee Medal. Former Scarborough Southwest Member of Parliament Dan Brown presented Barkic with the medal at a ceremony held at the West Scarborough Community Centre.