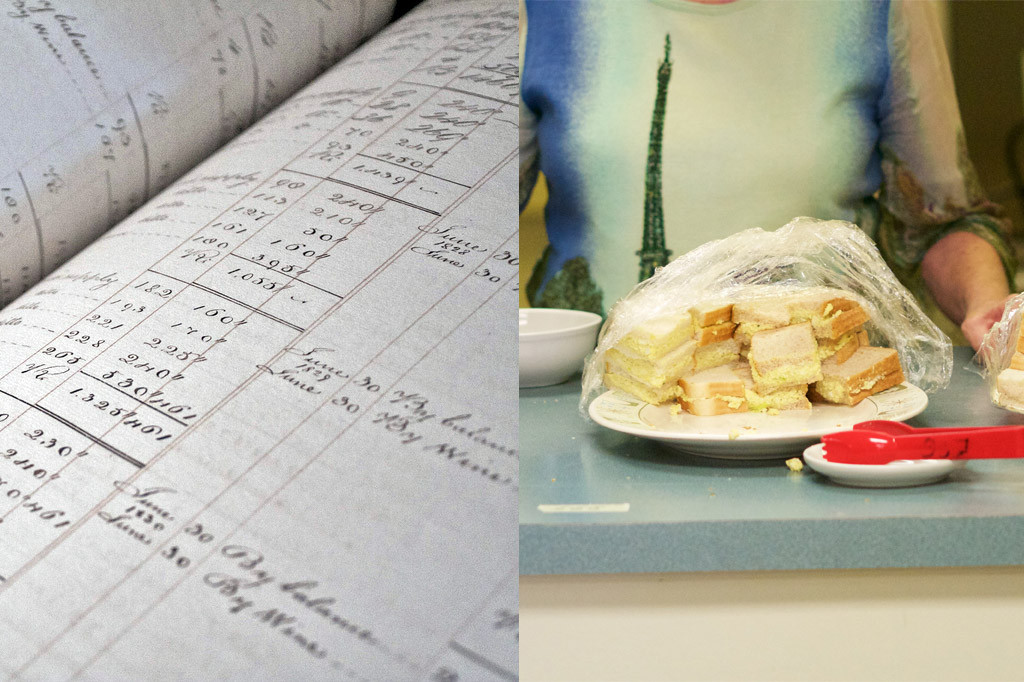 **UPDATE** January 1, 2016
We have filled our Bookkeeper volunteer position. Thank you for your interest and we are blessed that you would consider lending your talents to us. We would still love to have a conversation about the food bank with you and how you might be able to participate. See our volunteer page for more information.
The Bluffs Food Bank is a 100% volunteer-run organization. We help put 25,000 meals on tables annually where almost half of those meals go to children. We currently have two specific volunteer opportunities and we would love to speak with you about how you can help end hunger in Birch Cliff through your giving of time and skills.
Food Handling Certification
The Bluffs Food Bank also has opportunities for individuals with Food Handling Certification. Our kitchen requires people who are certified to help prepare food for our meal program. Our meal program provides a light lunch for food bank clients and more importantly gives them a time to socialize and be in community. If you have your Food Handling Certification, we would be happy to discuss how you can help end hunger in Birch Cliff.
Bookkeeper
Are you a student working towards an accounting or bookkeeping designation? Have you recently retired or are still in the workforce but looking for a rewarding opportunity where your skills can help thousands of people every year? The Bluffs Food Bank is currently in need of someone to manage our bookkeeping. Maybe you're between jobs right now and have the ability to help The Bluffs Food Bank with our bookkeeping on a short-term basis.
We would really appreciate hearing from you if you have this skill set and would like to help end hunger in Birch Cliff.