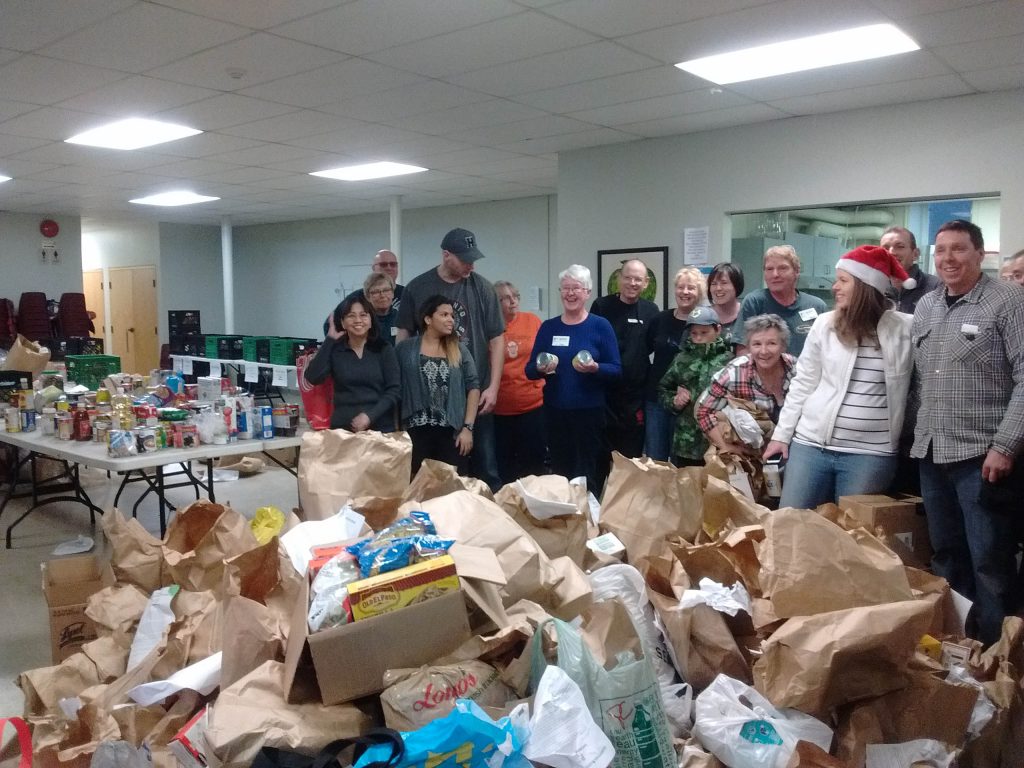 The Bluffs Food Bank was the recipient of three generous communities this past weekend. Guildwood, organized by Regan O'Haloran and Carol Foderick, Fallingbrook Heights Presbyterian and Cliffcrest led by Meghan Houlihan and her family delivered the single most amount of food donations the food bank has ever received in one day.
Volunteers worked from 9 a.m. to 5:30 p.m. on Saturday December, 9 receiving, sorting and storing groceries. While the Christmas season is often flush with donations, this will ensure the food bank will have the stores available to be able to provide three to four days of groceries to families who face insecurity well into the spring.
"It really is something special to see whole communities come together to provide for their neighbours who are facing food insecurity," Susan, a food bank volunteer who helps manage day-to-day operations at The Bluffs Food Bank said. "Volunteers from the communities who donated worked alongside our regular team of volunteers to unpack, sort and store so much food. This will do wonders in helping us provide through the Christmas season."
The Bluffs Food Bank feeds over 300 families every week. Typically each family receives three to four days of groceries including all four food groups, fresh vegetables, dairy and toiletries.