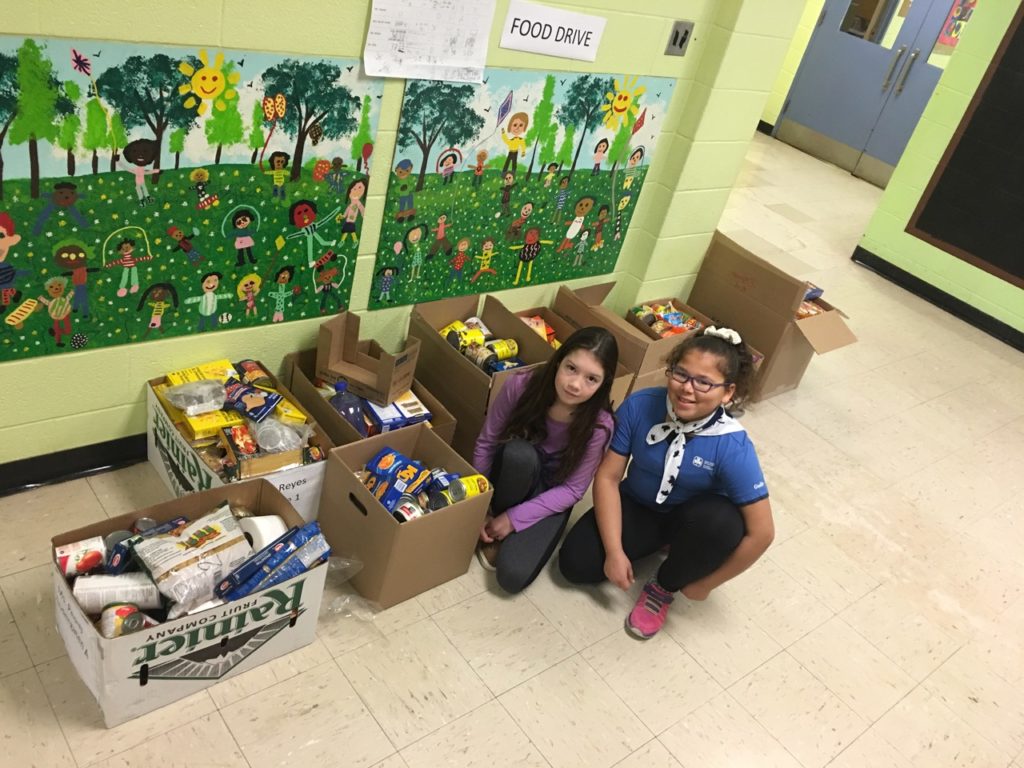 When Nevaeh, Sydney and Sabrina (not pictured), all aged 9, visited The Bluffs Food Bank in January, 2017, with their Girl Guide group, they were impressed at how organized the food bank is but also surprised to learn about all the different reasons people use the food bank.
Navaeh listed a few reasons that stood out to her.
"People losing their jobs, mental health issues or they are new to Canada," she said. "And we wanted to help so we asked our school if we could have a food drive."
The three nine year olds spear headed a week-long food drive at their school, Victoria Village Public School, where classes competed to see how many items could be brought in with the winning class receiving a pizza party.
At the end of the week, 1,000 items were donated. Three nine-year-old-girls shepherded their school to donate 1,000 much-needed groceries and dry goods to help fill The Bluffs Food Bank pantry.
"Everyone should have enough healthy food," Navaeh said. "We live in Canada, there's no reason some people should lots of healthy food and some don't."
If you'd like to help feed hungry people in your neighbourhood and ensure children have access to healthy and nutritious meals, contact us to find out how you can get involved in giving, volunteering or organizing a food drive.