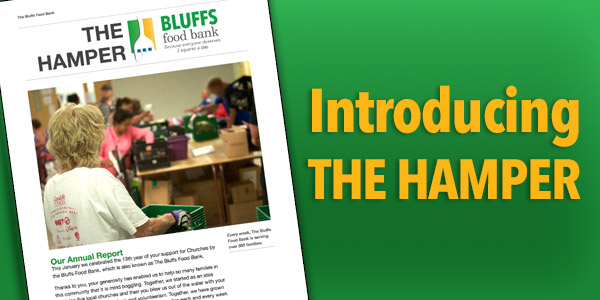 Lots happens at The Bluffs Food Bank. Until recently, the best way to find out what was going on was to be around and have a chat! Well as The Bluffs Food Bank matures, so does the way we communicate with our community.
We're pleased to introduce The Hamper, a quarterly newsletter chalk full of updates, news, events and developments at the Bluffs Food Bank.
You can download our first issue here.
We are always looking for great news to share in The Hamper. If you have something about The Food Bank you'd like to share, please submit it in the form below.