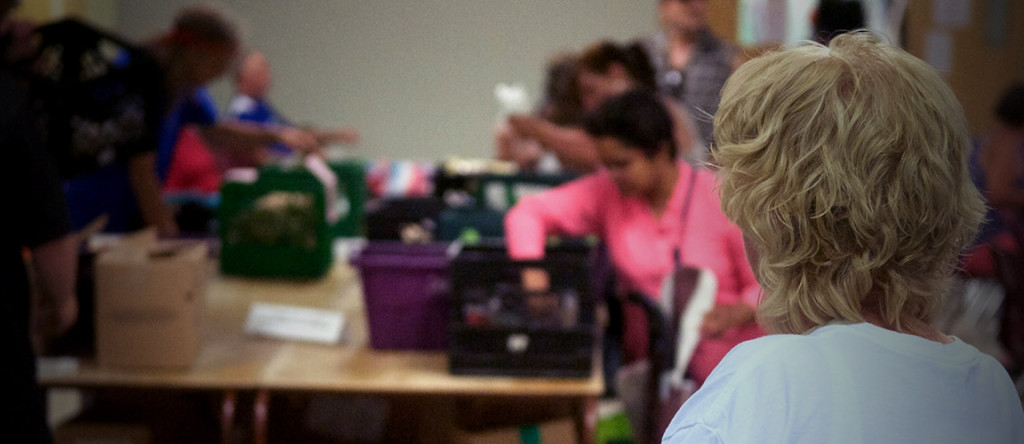 Another calendar year comes to a close and it's impossible not to be reflective about the work the volunteers, donors and supporters of The Bluffs Food Bank have accomplished.
Toronto continues to grow in population and as the traditional areas of those who suffer food insecurity move from the downtown core to neighbourhoods like The Bluffs, the need for the food bank continues to rise.
The amount of children who are being fed by The Bluffs Food Bank continues to be one of our greatest motivators to work towards an end of hunger in The Bluffs. Over 40% of the people who receive food from The Bluffs Food Bank are under the age of 18. In fact, the largest group of people behind those aged 25-64 who are fed by The Bluffs Food Bank is the 5-14 age group.
The amount of households served each week is increasing. In December, we peaked at 370 households served in one week.
While these numbers may seem bleak, there is so much positive coming out of The Bluffs Food Bank. In 2017 we completed over 550 income tax returns. Many of these returns will result in clients receiving HST rebates, Trillium rebates and child tax rebates they have not received before. We've also continued to see our financial health improve each year as donors continue to see innovative and strong leadership from The Bluffs Food Bank.
In particular we were pleased to partner with some great organizations in 2017 in the fight against hunger. Scaddabush at the Scarborough Town Centre asked to partner with The Bluffs Food Bank in an ongoing opportunity; every time their signature Charity Bread is ordered, the proceeds are donated to the food bank. Scarborough Toyota celebrated Canada's 150th birthday by donating generously to our grocery and Christmas turkey program and right at home, The Birchcliff Coffee Bar donated proceeds of each Sugar Cookie Latte hot beverage during December. We've also continued to enjoy the generosity of Delmanor Wynford who have donated the proceeds from their annual golf tournament to The Bluffs Food Bank.
Not to be forgotten are the five churches who founded The Bluffs Food Bank:
The members of these congregations continue to make up a vibrant community who contribute half of The Bluffs Food Bank's funding. Without their vision, guidance and support it is without doubt the food bank would not be in the position it is today to lead the fight against hunger in our community.
We are looking forward to 2018. We will continue to ensure everyone has access to 3 squares a day, we'll continue to be innovative in our approach and we'll continue to be welcoming and a safe place for our neighbours who are experiencing food insecurity.