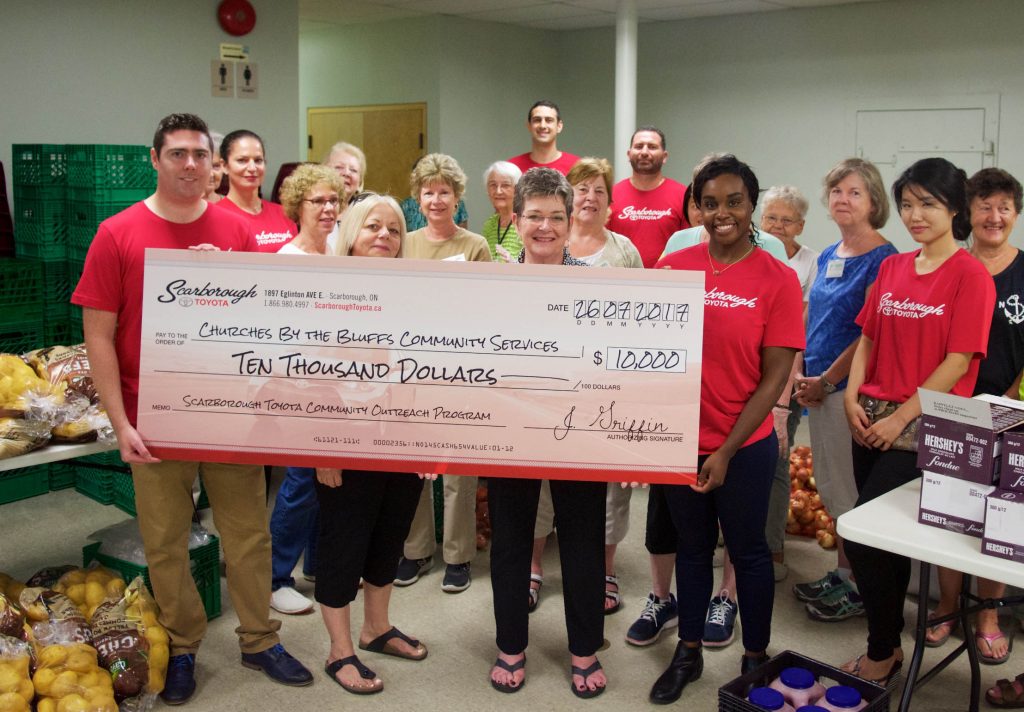 In addition to their new and pre-owned sales, maintenance and financing departments – Scarborough Toyota showed they have another important department: community care.
After making the decision earlier this year to be more intentional about how they participate in community, Scarborough Toyota reached out to The Bluffs Food Bank to see how they could best partner to help their community.
"We have great programs for clients," Gail Barkic, president of The Bluffs Food Bank says. "Scarborough Toyota wanted to make sure we had the funding to continue helping tackle hunger and food insecurity in the Bluffs. Their donation is going to make a big impact in ensuring everyone has access to three squares a day."
Having served southwest Scarborough since 1979, it's not surprising that Scarborough Toyota would reach out to The Bluffs Food Bank, Mathieu Yuill, the food bank communications and development lead says.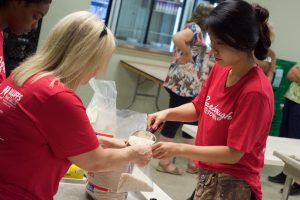 "Scarborough Toyota has invested heavily in making all facets of automobile purchasing and ownership as intuitive and easy as possible," Yuill says. "There pursuit of excellence is a value we share at The Bluffs Food Bank. We are invested in not only providing three squares a day for The Bluffs' hungry, but also investing in skills and job training programs to help our clients put themselves in a better position to be self-sufficient."
As part of the partnership, six of Scarborough Toyota's employees participated in putting together hampers – the collection of food distributed to clients – at the food bank on East Road.
"We are really happy to help The Bluffs Food Bank end hunger in the community," Brent Emon, Marketing Manager at Scarborough Toyota says. "Our values are aligned and we couldn't be more pleased to be partnered with an organization run so professionally as The Bluffs Food Bank."