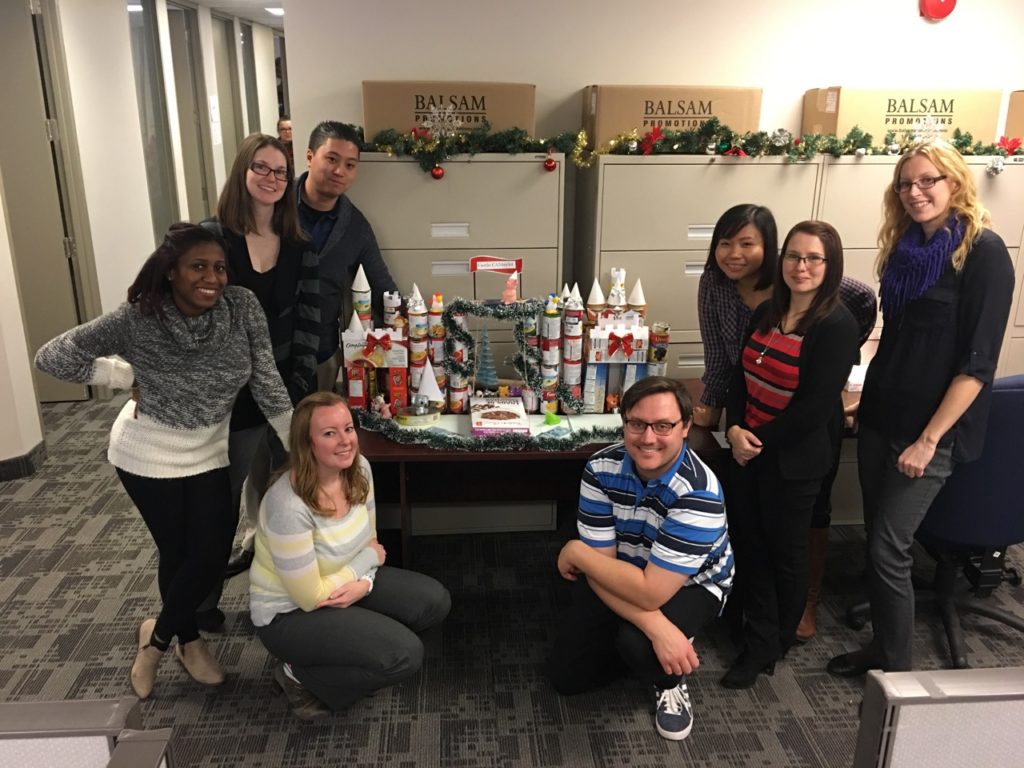 Viewpoint, a provider of high-quality medical, psychological and allied health professional assessments, held a contest in its Toronto office this month challenging employees to create a design out of donated non-perishable goods.
Over 70 employees in eight different groups assembled fireplaces, trains, castles and more out of cans and dry goods. Gail Barkic and Mathieu Yuill of the Bluffs Food Bank board of directors where invited to participate in judging the designs.
"What a great way to have an office food drive," Gail said. "We're asked all the time how an office can host a successful food drive and I think we've found the answer."
Check out the entries from Viewpoint's CANstruction!