The Bluffs Food Bank was founded in September 2003 as the Churches By the Bluffs Community Services thanks to the generous support of five local churches, the Toronto United Church Council and the Toronto Scarborough Presbytery of the United Church of Canada. Over the years we've come to be known as The Bluffs Food Bank but our roots are strong with the five founding churches remaining actively involved.
We are a registered charitable organization; our registration number is 876622903RR0001.
Our goal is simple:
To end hunger in Birch Cliff.
We do this in many ways including providing low-income individuals and families in need with a three to four day supply of groceries. We offer other complimentary services to help Birch Cliff's hungry.
Our Service Area
The Churches by the Bluffs Food Bank service area spans west to east from Victoria Park Avenue to Midland Avenue, from St. Clair Avenue south to Lake Ontario.
If you live outside of our area, please contact the Daily Bread Food Bank at 416-203-0050 and provide them with your address and postal code to determine the location of your local food bank.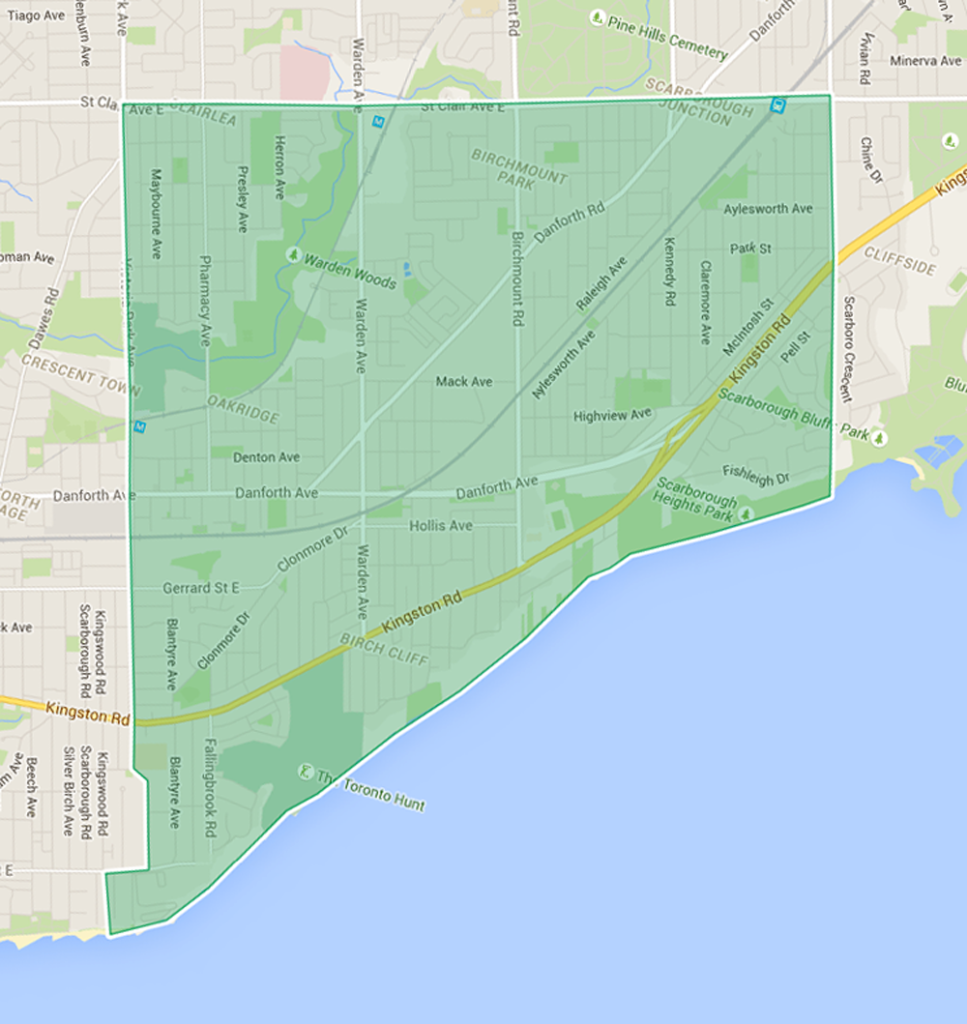 We offer a Grocery Program, Meal Program, Clothing Boutique and Income Tax Program. Occasionally, a client has a need we don't offer a service for. We do our best to respond to these needs with referrals to other community or social services. (E.g. CPP or OAS applications, referrals to Ontario Works or Ontario Disability Support Program).
Serving Families
Every week we can expect up to 300 families representing 1,200 individuals to make use of the Bluffs Food Bank. Our 15 square kilometre service area sees a mix of people new to Canada, those who have may have recently lost their job, receive Ontario Disability, Ontario Works, Employment Insurance and/or recovering from addiction.
They are welcomed at The Bluffs Food Bank with a warm smile and hospitable attitude.